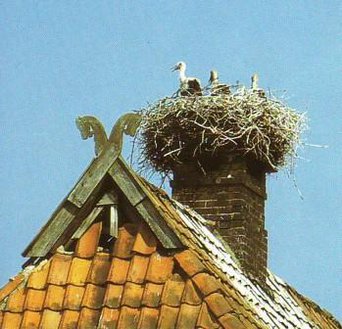 E45, A7(between exits 40 Garlstorf and 43 Bispingen). Drive westwards towards Nimdorf, then turn off southwards towards Undeloh, Egestorf and Bispingen /18km/.
Here the motorway cuts through beautiful moorland. Pretty little villages lie scattered along the country roads which run parallel to the motorway. This is a paradise for ramblers and if you want to explore the area further and find the most beautiful spots you had better leave the car behind and use Shank's ponies or use real horses: travel around in a horse-drawn carriage.
But for those of you with less time to spare it may be enough to make a little detour into one of the small villages, Undeloh, Egestorf or Bispingen. What these places all have in common is an abundance of cosy restaurants and good places to stay. Unfortunately they don't have any pedestrian streets, being such tiny little villages, but nature is all around if you feel like a good leg-stretch.
THE WORK OF MAN
Lüneburger Heide is a soft, billowing landscape characterized by endless heaths, marshes, juniper bushes, sheep and bees. But it has not always looked like this. Lüneburger Heide is in the main the work of man. During the Ice Age mighty masses of ice rolled across the country, crushing stones and gravel in their way, leaving behind a barren tundra. With time, the climate got warmer and the tundra turned into dense forests.
Ca 6,000 years ago men started clearing the ground and during the Middle Ages the forests were more or less ravaged. Wood was needed in great quantities, primarily for the salt works of Lüneburger town, but also for other production. At the end of the 18th century most of the area had been robbed of its forests and in their place heather was spreading, thriving well in the sandy soil. The earth was not arable in those days but it did serve as sheep pasture, and to this day we see shepherds wandering around with their "Heideschnucken" (sheep from the heath).
With modern methods, however, it is actually possible to cultivate the land, as is evident from the small patches of tilled land encroaching on the edges of the heath. To conserve this unique natural feature a large nature reserve has been screened off around Wilseder Berg. Do pay a visit to Undeloh, park your car there and take a walk or the horse-drawn taxi service through the nature reserve to Wilsede (ca 7 km). There you will find a Heidemuseum, and the heather is in full bloom at the end of August – beginning of September.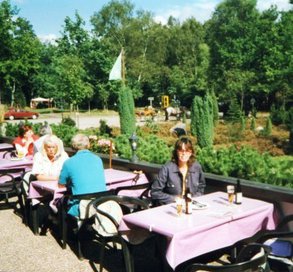 A TIP FOR THE NATURE LOVER
It is not so easy to find the moors with the finest crop of heather from behind a car window. But just north of Schneeverdingen (14 km west of exit 43 Bispingen) there is a fantastic heath with masses of heather in vibrant purple, just by the roadside, which is well worth the detour.
TIP FOR THE CHILDREN – Wildpark Lüneburger Heide 2 km west of exit 40 Garlstorf
TIP FOR THE CHILDREN – Heidepark Soltau 8 km west of exit 44 Soltau Ost
TIP FOR THE CHILDREN – Vogelpark Walsrode 7 km west of exit 47 Fallingbostel