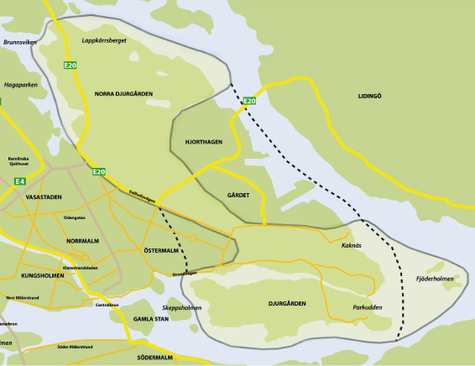 KUNGLIGA DJURGÅRDEN
The Royal Deer Park

The early history of Djurgården is wrapped in obscurity, but five burial fields show that this has been a site of human habitation since the Iron Age. The dwellers tilled the fields and let their cattle graze the land and, with time, proper homesteads and villages came into being.
In the 13th century King Magnus Ladulås bought for himself parts of Djurgården which he then gave to Klara Kloster (a convent). The agricultural and cattle-breeding skills of the monks and nuns were put to good use and farming improved during this period. In 1452 King Karl Knutsson Bonde acquired the southern part of Djurgården by barter and after King Gustav Vasa's reclaiming of land other parts of Djurgården were also put under royal administration. King Johan III set up a small deer park here in 1580 and began to fence the area in for hunting purposes. A century later an enormous fence, the Djurgårdsgärdesgården was erected, which at a length of 20 km stretched right around the whole island, in order to protect the deer against poachers, wolves and bears. At certain places along the fence blue painted gates were positioned and guarded by gatekeepers. Overseers and forest officers patrolled the area, making sure everything was in order. A replica of just such a blue gate now stands by the Djurgården bridge as a memorial of this era.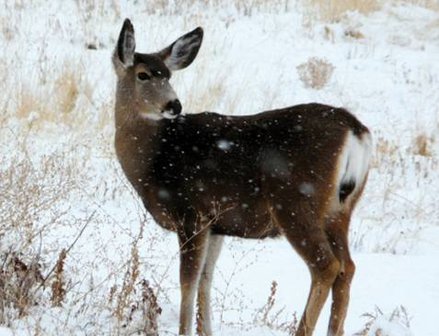 A popular destination for an excursion
In the mid 18th century the royal interest in hunting abated and particularly the southern part of Djurgården turned into a popular recreation ground for the citizens. In those days there were several wharves here, among others Galärvarvet, where the galleons of the archipelago fleet were laid up during wintertime. At Beckholmen tar and pitch was boiled. Many workmen were employed here and these wharves were full of activity from morning until evening. Some of the workmen lived on Östermalm but many were accommodated in the shack town which soon grew up behind the wharf area. Inns and restaurants popped up here and there, attracting guests from near and afar: wharf workers in particular, but also many others who wanted to get out of town and into the countryside. Djurgården became a centre for pleasure-seeking Stockholmers, especially in the summertime
Spa and health resort
A bit further out, at the Djurgårdsbrunn bridge, there was an attractive spa, the Djurgårdsbrunn. A natural well (brunn) had been discovered here in 1690 by the physician Urban Hjärne. Later, during the 18th century a more effective mineral spring was discovered, said to have once been an ancient holy well. Djurgårdsbrunn now experienced a sudden boom period and became a busy spa with facilities such as Djurgårdsbrunns Inn, a skittle alley and an Apothecary's House, still standing today. The charming Djurgårdsbrunn canal, the construction of which was finished in 1834, contributed to the attraction of the area, inviting the visitor to go for healthy walks in a delightful, tranquil environment.
Entertainments galore
During the 18th and 19th centuries parks, gardens and walkways were laid out all over Djurgården and with time one amusement establishment after another was added. By the 19th century Djurgården had become a favourite haunt for the more wellheeled of the city dwellers. There were a lot of attractions to choose from: inns, restaurants and funfairs with names like Hasselbacken, Blå Porten, Lindgården, Alhambra, Cirkus, Skansen and Gröna Lund. The peak was reached during the reign of Karl XIV Johan, when Rosendal's Castle and the Queen's Pavillion were built. Djurgården had now become a desirable area in which to live and throughout the remainder of the 19th century many private luxury villas materialised along its shores.